Hey guys, I just uploaded a new animation. It is by far my personal favorite.
WARNING: If you find vore disgusting or annoying, you should stop here and don't read the rest of the blog or watch the animation!
Stop!

やめて!

停下!
Well.... I've warned you. Here it is.
Absorbing by Druj's butt is so sexy and this is the first time I found that vore can be interesting.
Being gassed inside her body, yummy!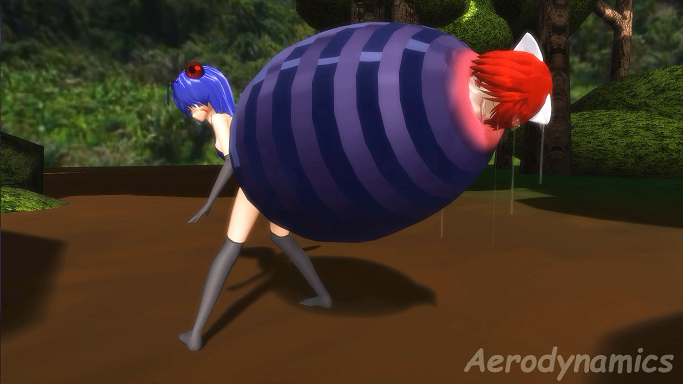 Fart attack again! Poor Lilim.
Finally made a long video for my favorite character. n(*≧▽≦*)n Enjoy!
Download
The 21th animation (mouth fart with Sanae and Patchouli) was also uploaded. Please check it out and comment, too!